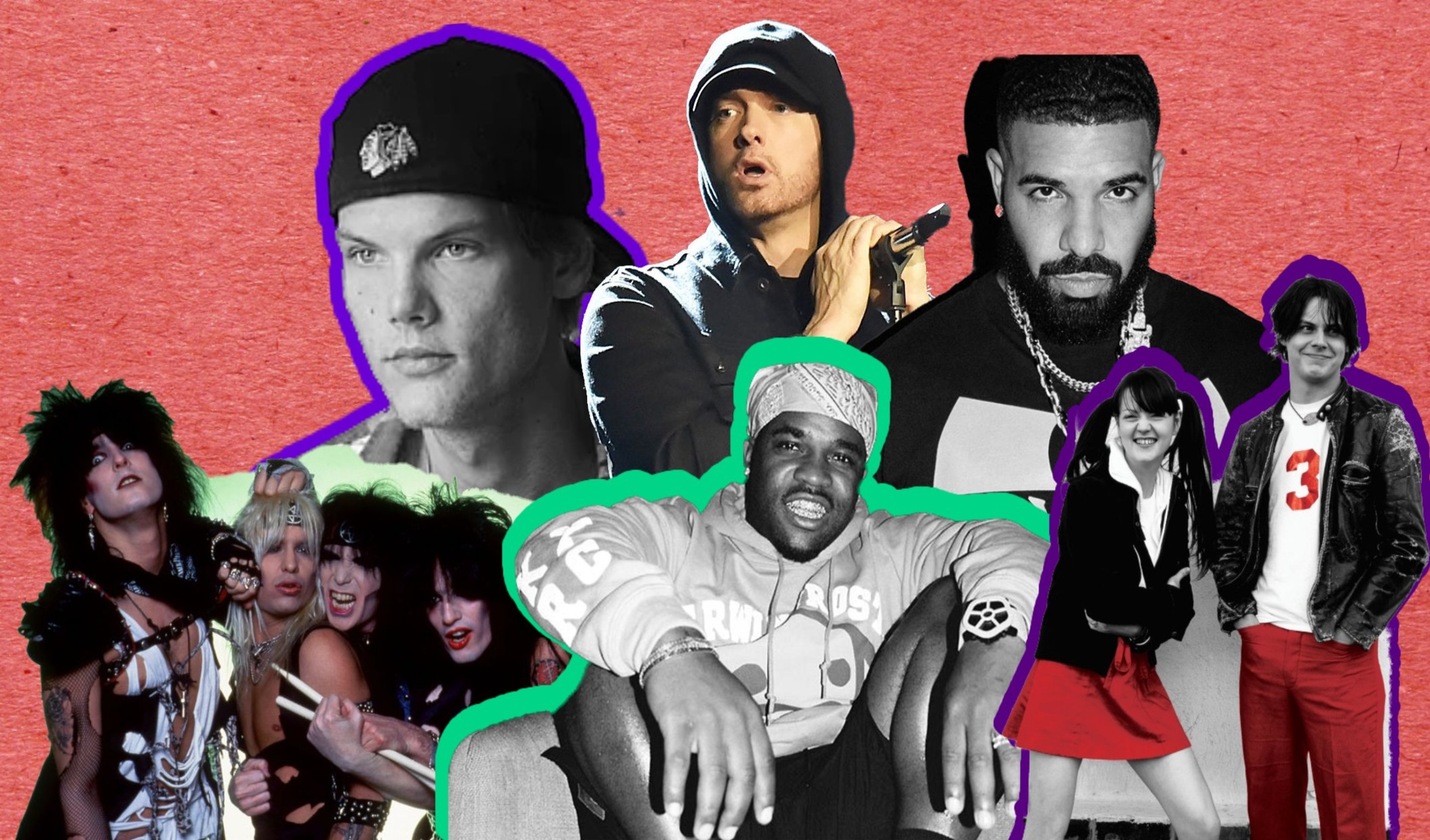 Game Day: A playlist
From Queen to Drake, update your game day playlist with songs you'll recognize from the court or in the arena including suggestions from Jaden "DJ For The People" Burton
Looking to up your sports soundtrack game? We've got you covered. Check out our playlist for some must-add songs to your game day soundtracks, and keep reading to see why they're perfect for sports.

"Sirius" by The Alan Parsons Project

Have you watched The Last Dance on Netflix? If you have, this song needs no introduction; it's the classic Chicago Bulls introduction song at their home games. The song has now earned the reputation of being one of the best openings for sporting events. Hearing your name called out as part of the starting lineup while this song is playing would send chills down your back.

"Levels" by Avicii

An absolute masterpiece by the late and great Avicii, "Levels" is a great song to play during warmups. Everyone in the sports world knows how to bop their head to the beat of this iconic EDM song.

"Twilight Zone" by 2 Unlimited

This might not be the song you're thinking of; that "Twilight Zone" is by Golden Earring, a classic rock song from the early '80s. This song, by 2 Unlimited, just screams 90s sports. The lyrics aren't what make this song, but rather the 90s electronic beat that really gives it that energetic feel. Search up the song, and you'll recognize it from countless sports highlight packs and promo videos.

"Turbulence" by Steve Aoki and Laidback Luke (feat. Lil Jon)

Maybe classic rock and hip-hop aren't your things. Perhaps you just want to blast something in your car or headphones on the way to the game and hear some great beat drops and minimal words. If so, this is the song for you: it's loud and makes you feel like you're in a club, but it also gets the blood flowing and is super catchy. Play this song loud enough and you'll be ready to play.

"Take Me Out to the Ball Game" / "The Hockey Song" by Albert Von Tilzer and Jack Norworth / Stompin' Tom Connors

These songs aren't meant to get you screaming at the top of your lungs for competition, but for the love of the game. They're the staples in their respective sports, sung at most games. They've come to be reminders that sports should be fun and that no matter what team you cheer for, sport unites us all.

"Lose Yourself" by Eminem

You don't have to like rap music to like this song. The opening verse might be one of the most often sung verses in all of rap music. If you need your team to get hyped and come together in unity at halftime or in an intermission, play this song.

"Kickstart My Heart" by Mötley Crüe

This song will wake up any crowd and get their blood pumping. The electric guitar riff is a mainstay at sporting events, especially before the game begins. It's a surefire way to get the crowd and your team extra motivated.

"Seven Nation Army" by The White Stripes

This song is most recognizable not by its title but by its legendary bass line and guitar riff. Play this song at any sporting event, you'll see someone bobbing their head and humming along.

"Work REMIX" by A$AP Ferg

This is a great song to listen to with your headphones on while in the gym getting a solid workout in. Or, you could just blast them on the speakers so the whole gym can hear it. Either way, this song will get you ready to get a sweat going.

"Trophies" by Young Money (feat. Drake)

This song is perfect before game seven or a must-win game. It not only gets you pumped up but reminds you and your teammates of what's at stake, what you're playing for and what could be on the other side of a victory.

"Forever" by Drake, Kanye West, Lil Wayne, Eminem

Four of the greatest rappers of our generation came together to create one of the most iconic hip-hop tracks in recent memory. Listening to this song will make you want to run through a wall.

"WIN" by Jay Rock

This song is to be played when you…well, win. A perfect celebration song to get you feeling energized heading home from a game. You can jump around, or just sit and scream the lyrics. You and your team just won, so get hyped.

"We are the Champions" by Queen

If your team goes all the way and wins the championship, is there a better song to play for the post-game celebration? It literally says exactly what you and your team are: champions.
chevron_leftReturn to homepage